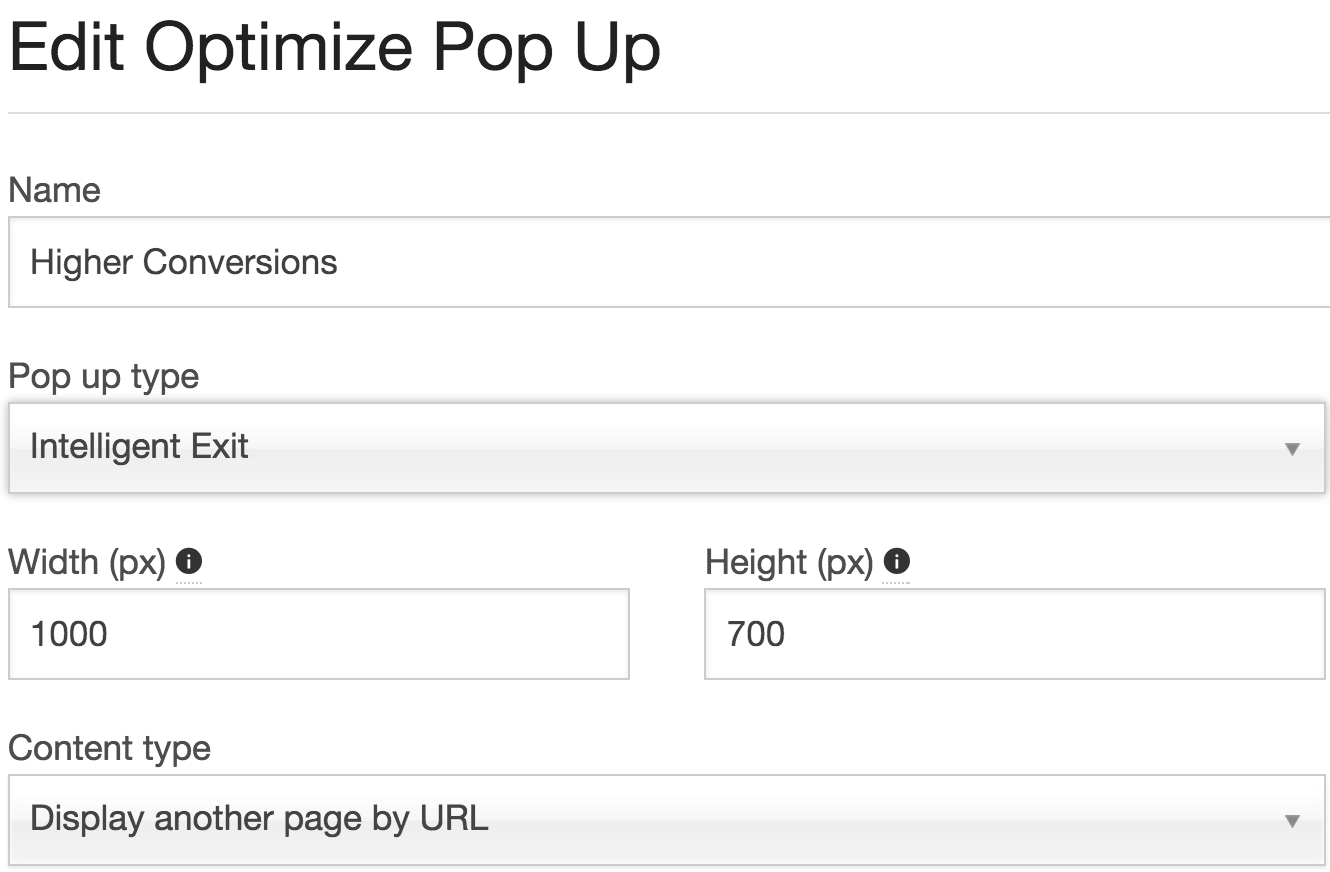 Well today's a GREAT DAY for the BuildRedirects team! We've been working hard on our "optimization" integrations with our software. We've got future plans for an Optimize Bar, Countdown Timers, and quite a few other cool features to help you generate even more revenue when you use our software. Today we released "Optimize Popups" so you're probably wondering what is that? what does it do? how can it help me?
What are Optimize Popups?
Basically this allows you to create a Popup for ANYTHING an optin form, discount coupon, special message etc and "apply it" to any link you create with BuildRedirects. When a visitor goes through your link they will see the popup that you created, but the cool thing is YOU get to determine how they see it.
What are the Optimize Popup Options?
You can set your popups as follows:
1. Standard Popup – This literally is just like your standard exit pop. Nothing special here, but we've gotta have it!
2. Intelligent Popup – This will "know" when a user moves their mouse over to the exit button on any webpage you are promoting with your redirect links. Instantly it will trigger a popup (the one you created) to appear before they can exit.
3. Instant Redirects – You can set your link to 'instantly redirect' to any website if a user moves their mouse to the exit button on the site you're promoting with your redirect links.
4. Instant Popup – This loads your promotional webpage in the background, but instantly shows visitors the popup you've created. You can determine if they can exit out of the popup or not. This is great for content locking to require someone to optin to your list to see the content or webpage behind it.
4. Delayed Popup – This works just like the Instant Popup only you can delay how long after a person visits your link before the popup triggers! Super cool.
All of these options give you complete control over the users experience and the popups themselves. You can choose to popup a custom page using our WYSIWYG editor OR you can just popup a different URL for any other website you might want to promote.
At the end of the day this feature rocks! So check it out!