About Us
We are excited to share our creation with you to help you monetize your traffic in a much easier, smarter and more profitable way. Our company was originally founded by serial Entrepreneur, Anthony Morrison, who's been in the Internet Marketing business for over a decade. Responsible for MILLIONS of clicks generated Anthony saw a huge issue in the industry. There simply was not a good software to create redirect links on the market. One that gave you total control over your traffic as well as safe guards against common issues we all experience.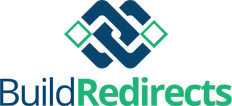 Was developed in 2012 and was responsible for adding hundreds of thousands of dollars in revenue to many companies who started using the platform. Having complete control over your mobile traffic, traffic from specific countries and even repeat visitor traffic was the key component to driving more revenue and profits for those who used the first generation of the BuildRedirects software.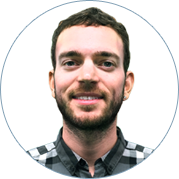 In 2015 Anthony teamed up with his lead developer Sean to take the BuildRedirects platform to an entirely new level. The new version of our platform is hands down the best solution for managing your traffic and getting the most out of your marketing. There are features in BuildRedirects that you simply will not find anywhere else in the marketplace. Sean has developed data management platforms that have handled MILLIONS of clicks in a single second so his experience with high volume traffic ensured that the BuildRedirects platform was ready to be publicly released. In July 2015, BuildRedirects was finally made available to the public after 3 full years of extensive testing and design. It's by far the best traffic management solution in the marketplace today.
Our Unique Advantage
While there are quite a few different solutions to "manage your traffic" in the marketplace we believe our unique advantage over everyone else is pretty simple. We're marketers and we use this platform! That simply means we are not just software developers who saw a need and filled it. We're marketers who needed a solution for ourselves so we developed it, and there's a big difference in the two! We are constantly developing the BuildRedirects platform from the standpoint of "what do marketers need" because in the end that's exactly what we need. We believe having tested millions of clicks spending tons of our own money on the traffic, we've put this platform to the ultimate test.